Teemu Eskola
Drone show designer
Experienced freelance designer with over 60 shows done
Drone show designs from just and idea of from a timecoded script. Everything done strictly to specifications, designed and delivered quickly and reliably.
Contact me with email: teemu.eskola@gmail.com or call/WhatsApp: +358400759676
I just got an award!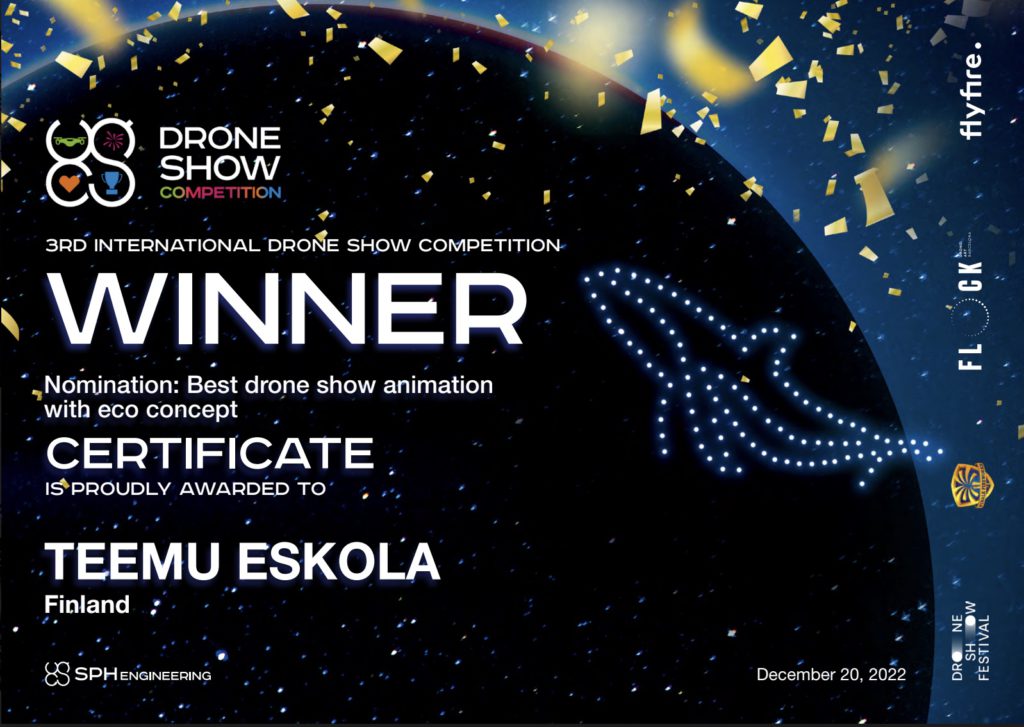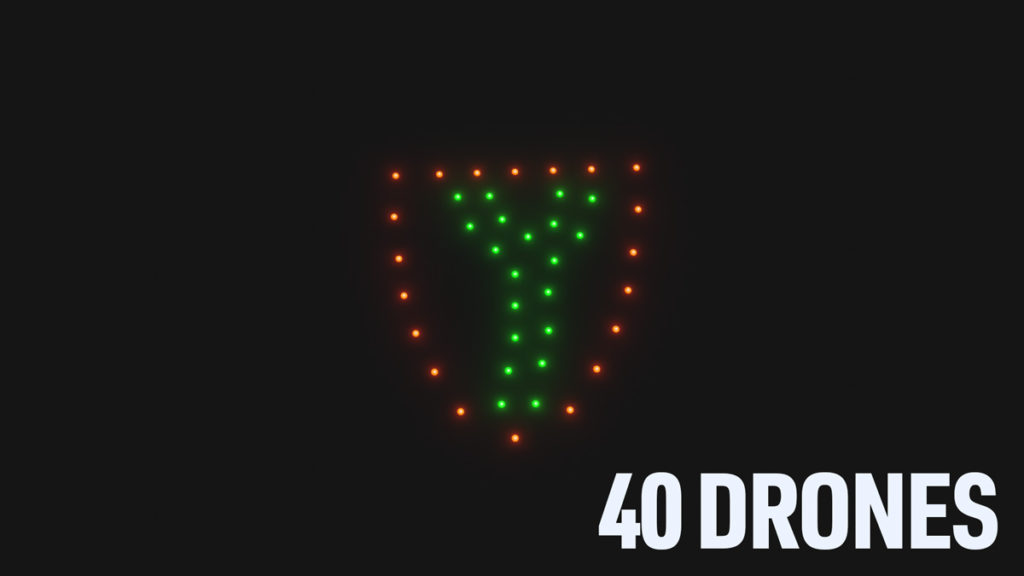 I have designed over 60 drone shows, from small fleets to larger shows. I am available for hire on a project-to-project basis.
Collision-free
All shows created with safety distances, as specified by the client.
Speed control
Drone show design based on movement capabilities of the fleet.
Landing formations
Any landing formations, either from ground or from aerial start.
Safety zones
Show areas as required, with limits for any obstacles.
Some of my work